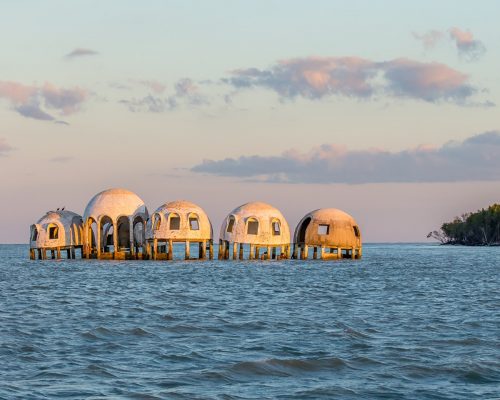 According to the National Oceanic and Atmospheric Administration, there is nearly 100,000 miles of coastline (saltwater and freshwater) in the United States. Having all these waterways and coastal regions in our backyard means more places for us Sea-Doo owners to ride, explore, fish, play outdoors or just lay back, relax and enjoy all of nature's beauty.
There are so many incredible coastal areas, rivers and lakes to plan a Sea-Doo riding, and we would love to share them all, but for now we'll start with top must-see destinations in four U.S. states: Florida, Arizona, Georgia and Michigan that offer experiences unlike any other.
Explore surreal structures in the Gulf of Mexico. The famed Dome House of Cape Romano was built in the 1980s by an eccentric millionaire and was completely self-sustaining and solar-powered. The home was constructed on beachfront land, but after several hurricanes the sea reclaimed the beach and the domed structures with it. The eerily, beautiful structures are a popular destination to visit, and can only be accessed by boat or PWC.